Weddings
A caricature artist for your Weddings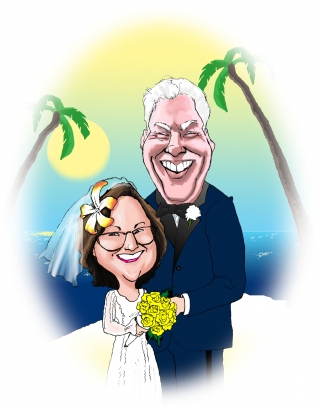 Congratulations on your upcoming wedding. Steve would love to be at your reception drawing your friends and family!
Steve's been in the caricature business for 33 years, and really loves what he does. Weddings are one of his specialties. Steve enjoys entertaining the attendees as well as drawing them. So please consider him for this event.
Steve draws about 50 caricatures an hour so he can get most everyone at an event in a couple of hours.