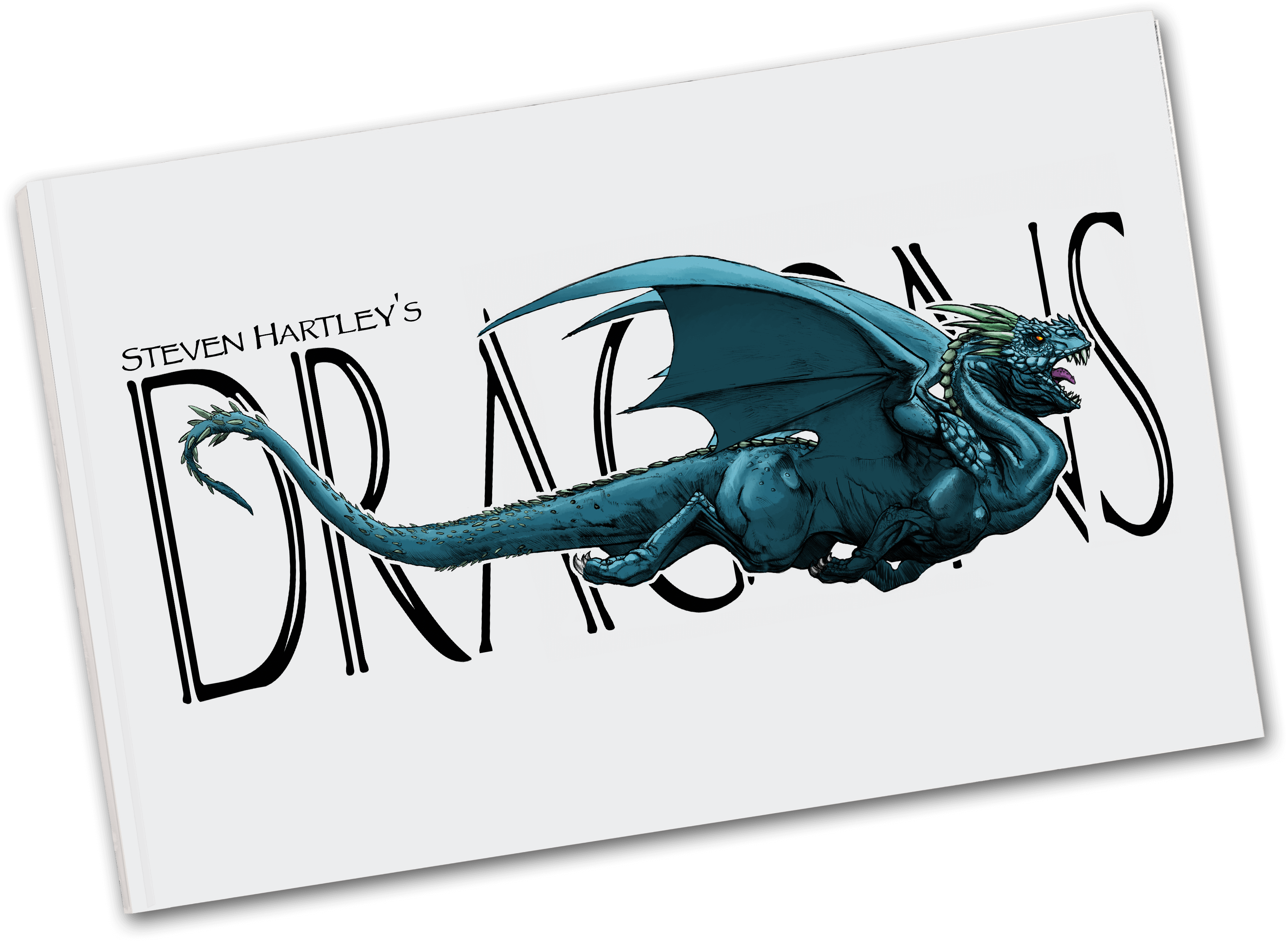 Dragons by Steve Hartley
Bursting with amazing, eye-catching art comes Dragons from the creative mind of illustrator Steve Hartley.
Discover a bold, breathtaking vision of these magnificent animals. From enormous, ancient beasts with broken scales and cracked horns to sleek, leathery skinned sinewy creatures, this book celebrates dragons in all their forms.
Each page comes alive with a unique and distinctive vision of one of the greatest fantasy creatures of all time.
This is the first book from illustrator Steve Hartley and is packed with original illustrations, paintings, studies, rough sketches, and never-before-seen artwork.
This handsome volume is a visual feast for readers, an absolute must-have for dragon lovers, a great reference for artists and illustrators, and a delight for all lovers of fantasy art.
Reviews
Shared on my book page. Gorgeous work!
Mel W.
One talented dood!
John M.
Steve Hartley is a wonderful visual storyteller, a versatile artist, and one of the best collaborators one could hope to work with. He's also a good friend. We've worked together on many projects over the past 20 years. Steve is finally offering a proper coffee table art book of some of his amazing dragon illustrations, some of which have appeared in the Arrowflight RPG, many of which have never been published previously.
Todd D.
Love the concept! Simply amazing work!
Troy E.
Frequently Asked Questions
How much is shipping?
$8.00 for one(1) book and $12.00 is for quantities up to five(5) books to ship to the Continental US. Contact me (sphdesign@gmail.com) for outside of the continental US and oversees.
About when can I expect to get the book?
I have a plan to start mailing the book out in mid-December, 2020. I will keep you posted if that changes.